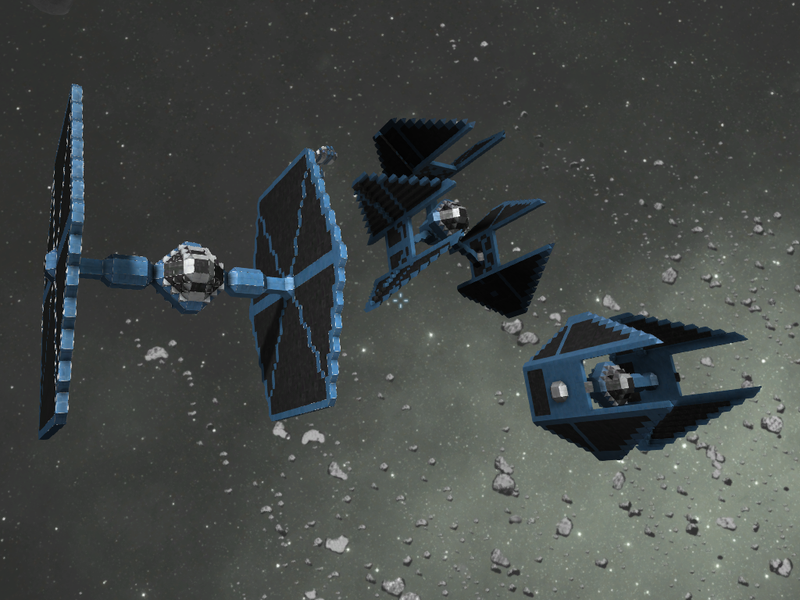 Dog Fighting League
The Dog Fighting League, an idea created by LastStandGamer, is something I'd like to do among ourselves. The rules for it are quite simple, and are mostly explained in the video below. As a contest, the rewards for this will only be bragging rights for having the best mutha-fuckin' fighter ship in the group.
Rules
https://www.youtube.com/watch?v=QW1EGhqo4c8
Rule Changes
Unlike LSG's league, I will be imposing a rule that ships cannot be larger than 80,000kg, and cannot be smaller than 24,000kg. This is to allow for ease of use, and for anyone to partake in this. Armor blocks and weapon rules also still apply, and will be enforced by the host of our server (which has also yet to be determined). As Space Engineers is ran through Steam, all combatants must be connected to their opponents through the steam friends list.
Additionally, we will be doing some additional mission types and fire missions, but those will be shared after there has been some sign-up. You will be allowed to build a separate ship for these missions, but they must still follow guidelines (except for size, size is removed for those missions once they've been described). We will also be removing the team matches from the general tournament, as the main DLF is to determine the best dog fighter among us.
You may also make teams. Teams may conisit of a pilot, a co-pilot, and an engineer to construct said ships. However, you must submit your team name below in addition to the ship you're flying, as well as selecting a team color to represent yourselves. Your desgination would no longer be set according to the VG00X system, but it
How to take part
Step 1: Build a ship.
The ship itself may be based off of anything, or contain any gimick that you see fit, so long as it follows the rules. Ramming blades are not allowed but spikes, hooks, hammers and jagged bits are.
Step 2: Give it a name.
All ships must have a name to take part. Each will receive a designation when they enter according to position of enter (such as VG001).
Step 3: Sign up!
Post either a link of profile shots or a single screenshot of your ships along with its weight, arms, name, and ect. All facts must be double checked by the moderator (myself), and any excess weight will be hacked off (this includes thrusters, wings, armor, spikes, ect.)
When will this happen?
When we get enough people to sign up. I am looking for at least 10 fighters/teams for the first level of the tourney. Dates will be set afterwards.
Current Roster:
MrMarx134: The Roach Craft (VG-001)
Idoubts: VG-002 Light Interceptor (VG-002)
Railingo: R.I Intercessor Mk3 (VG-003)